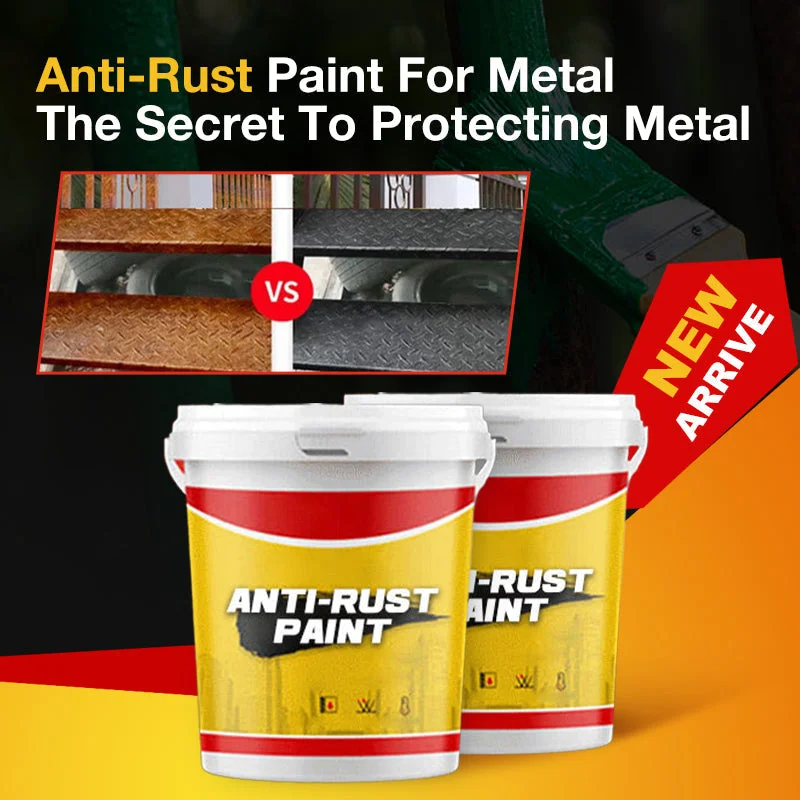 ${data.index + 1}/11
Funkcja
Antykorozyjne Antykorozyjne
Nasza farba antykorozyjna do metalu to idealne rozwiązanie do renowacji i zapobiegania rdzy w jednym kroku. Ma doskonałą odporność na promieniowanie UV, odporność na korozję i wysoką pełnię oraz może poprawić ogólną żywotność powłoki i samooczyszczanie. Twarda warstwa farby ma silną przyczepność i doskonałą stabilność. Nie kreduje i nie blaknie, a jego żywotność może sięgać nawet 50 lat. Dlatego jest często używany na statkach i sprzęcie specjalnym.
Wodoodporne

Nasza farba antykorozyjna do metalu to wysokowydajny produkt z funkcją samooczyszczania, hydrofobowy i przeciwporostowy. oparta na zasadzie hydrofobowości i nieprzepuszczalności liści lotosu, łatwo radzi sobie z wypłukiwaniem wody deszczowej, bez utraty koloru lub farby.

Ekologiczny i szybkoschnący

Nasza antykorozyjna farba do metalu jest przyjazna dla środowiska i szybkoschnąca, z 30-minutowym schnięciem powierzchni. Nadaje się zarówno do użytku wewnątrz, jak i na zewnątrz, jest przyjazny dla środowiska i bezwonny. Łatwo radzi sobie z deszczem i nie powoduje blaknięcia ani utraty farby. Uzyskaj najlepszą ochronę swojego metalu dzięki naszej farbie antykorozyjnej!
Dobra funkcja transformacji rdzy

Nasza antykorozyjna farba do metalu to słabo kwaśny związek polimerowy, który można nakładać na rdzę. Ma dobrą funkcję transformacji rdzy. Poza tym może również izolować metal od powietrza i wilgoci, aby zapobiec ponownemu utlenianiu i rdzewieniu odsłoniętej powierzchni.
Łatwy w obsłudze

Najpierw papierem ściernym wypoleruj podłoże, dokładnie je oczyść i upewnij się, że jest wolne od zabrudzeń. Następnie równomiernie wymieszaj farbę, a jeśli pojawią się bąbelki, usuń je przed szczotkowaniem. Podczas malowania konieczne jest wielokrotne, cienkie szczotkowanie w jednym kierunku, zwykle dwa razy. Jeśli podłoże jest zbyt głębokie, należy je przeczesać 1-2 razy więcej (z odstępem między szczotkowaniem 2 godziny). Po wyczesaniu można go użyć następnego dnia. Po tygodniu warstwa farby ustabilizuje się i spróbuje uniknąć kolizji, aby zapobiec uszkodzeniu warstwy farby.

Szeroki zakres zastosowań

Nasza antykorozyjna farba do metalu jest wykonana z wysokiej jakości surowców, które nadają się do zardzewiałych balustrad, zardzewiałych fabryk, zardzewiałych dachówek stalowych, zardzewiałych blaszanych dachów i innych zardzewiałych materiałów metalowych. Ma zastosowanie do różnych materiałów i może być szeroko stosowany do dekoracji i ochrony mostów, tankowców, dachów, ścian, balustrad, plastikowych materiałów budowlanych, pociągów, samolotów, statków, samochodów, znaków drogowych billboardów, poręczy autostradowych, dużych konstrukcji stalowych.
Specyfikacja
Klasyfikacja według powłoki metalicznej: emalia alkidowa

Klasyfikacja według rodzaju rozpuszczalnika: farba na bazie wody

Temperatura konstrukcji: 5 ℃ -35 ℃

Wilgotność konstrukcji: ≤ 75

Zawartość: 260g

Sposób użycia: 1 butelka/około 2 ㎡

Pakiet zawiera: 1 * Farba antykorozyjna do metalu + 1 * Pędzel + 1 * Rękawica