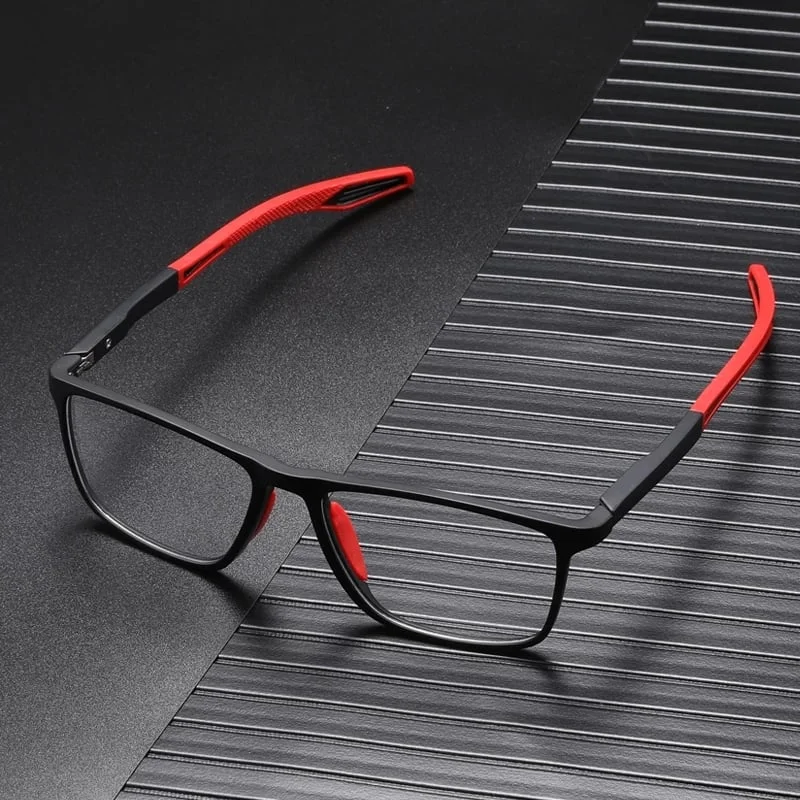 ${data.index + 1}/14
✨✨✨Tytanowe okulary progresywne do czytania do bliży i dali✨✨✨
Lekki materiał o wysokiej wytrzymałości
Zdecydowaliśmy się wyprodukować nasze okulary z najwyższej jakości japońskiego tytanu, używanego w technologii lotniczej, ponieważ ma on najwyższy stosunek wytrzymałości do wagi spośród wszystkich metali. Oznacza to również, że nasze okulary ważą zaledwie 17,05 grama. Możesz nosić je godzinami i zapomnieć, że w ogóle je nosisz.
Rzemieślnicy ci jako pierwsi na świecie zastosowali w okularach wysokiej jakości stop tytanu wykorzystywany w technologii lotniczej. Ich kunszt łączy tradycyjną sztukę tworzenia oprawek z nowoczesną technologią, aby produkować okulary do czytania o wyjątkowej jakości.
Inteligentne okulary do czytania z zoomem: Brak widocznej linii podziału między ogniskami soczewek progresywnych sprawia, że obraz jest płynny i pozbawiony przeskoków, dzięki czemu można widzieć blisko i daleko oraz różne obszary widzenia soczewek bez zdejmowania okularów i przesuwania oczu z góry na dół. Rzeczy w różnych odległościach w środku.
Odpowiednie na każdą okazję: progresywne okulary wieloogniskowe chroniące przed niebieskim światłem, odpowiednie do noszenia wewnątrz i na zewnątrz, przez cały dzień, odpowiednie dla osób z problemami ze starczowzrocznością, zwłaszcza podczas czytania książek, gazet, oglądania telewizji, grania w gry, podróżowania, imprezowania, wędkowania, jest to słodki i praktyczny pomocnik.
Progresywne okulary do czytania a konwencjonalne okulary do czytania:
Soczewki te są bardzo odpowiednie do ogólnego użytku, a także do wielu aktywności na świeżym powietrzu - chronią oczy przy bardzo słabym oświetleniu i zapewniają wyraźne widzenie w najbardziej słonecznych warunkach (w pomieszczeniach lub przed świtem).
Przeciwzużyciowa, przeciwupadkowa, lekka soczewka, żywica HD, zoptymalizowana grubość, lekka, ultracienka, wytrzymała, odporna na zarysowania, wodoodporna i olejoodporna, zapewniająca bardziej niezawodną ochronę.